IPTV on Smart TV – How to install and setup ?
Installation and Activation of Smart IPTV application on Samsung, LG and more
Your television must be connected to the internet.
1- Go to the Smart Hub. For a Samsung TV, it is the multicolored button, otherwise the House button).
2- Then go to the app market. This is the place where you can download lots of apps for your tv.
3-You should find the Smart IPTV app in the most downloaded apps.
4- Click on Download.
5- Wait a bit then click on Installation.
6- You can finally click on Run.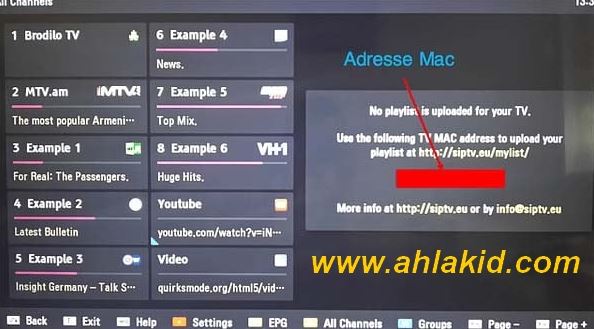 Activation of the SMART IPTV application
There is a charge for the application (around € 5 or € 6). You can test it for a week and then you will have to pay to use it. Here's how to activate it.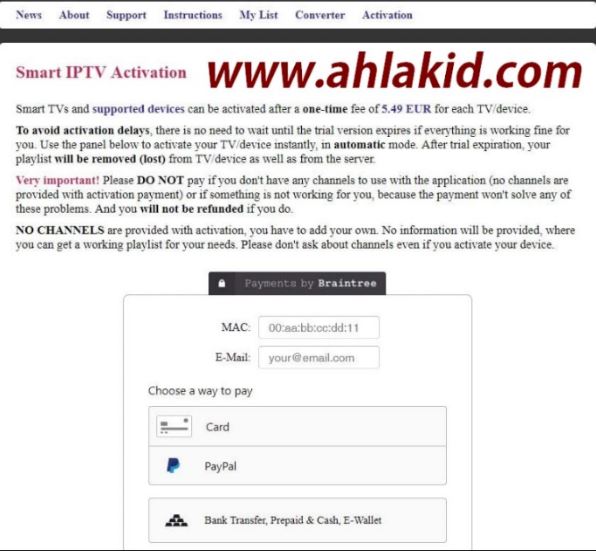 1- When you start the SMART IPTV application, you should see a "MAC address" line,
2- write down this address (or take a photo with your mobile)
3- Go to the site https://siptv.eu/activation
3- Enter your MAC address (with the ":")
4- Enter an email address
5- Choose the payment method Paypal or CB (the activation of the Smart IPTV application will be immediate)
6- Confirm the payment and that's it.
The Smart IPTV application is linked to your television. If you change your TV, then you will have to repurchase the application.
Installation of an IPTV subscription on SMART IPTV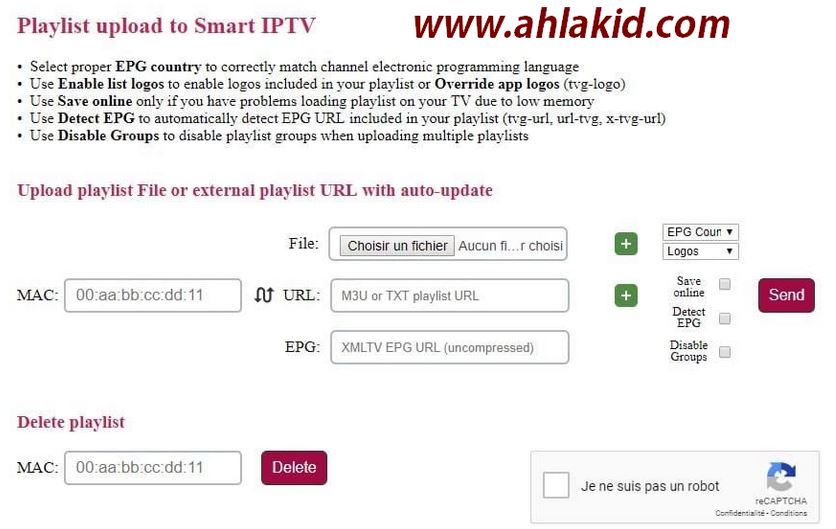 1- Go to the site http://siptv.eu/mylist/
2- Enter the MAC address of your TV (the one used to activate Smart IPTV)
3- Enter the address of your playslist in the URL box (or indicate your m3u file if you have a file)
4- Check the box "I am not a robot"
5- Click on Send
6- Restart your tv, everything should work
Important: My blog does not sell any subscriptions. If you have any problems with your supplier, please see with him directly (subscription not received, wrong mac address …)
Another Important Point: A lot of readers are mistaken and buy this application thinking they can access all the channels. This is not the case. This application just allows you to install an IPTV subscription.
Last important point: Choose a VPN with your IPTV, it is essential for your security and respect for your privacy.